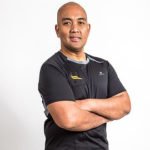 Acupuncture over ER visit
For quite some time I've had an undetermined pain on my left side and I did all kinds of blood work, urgent care and at one time even the emergency room, but no relief. In talking to Kim, she told me about acupuncture and at first I was very hesitant because of those little needles but to my surprised it was a piece of cake and after just two sessions I began to noticed a difference in that area as far as pain was concerned, I felt a lot better and to this day I do not have that pain. Thanks Kim.
Levi M.
Fertility Issues
My husband and I struggled with fertility for years. I had a friend that had success conceiving by seeing an acupuncturist. I didn't know much about it so immediately did some research and read positive things. We didn't want to go the in vitro route, and the idea of going all natural appealed to me. I stumbled upon  online and gave them a call to set up an appointment since they were close to where I lived and had great reviews. I've been seeing Kim now for almost 3 months, once a week, and I'm happy to report, we're pregnant! She still wants to see my every other week during my first trimester. The treatment helps me with my stress and anxiety in addition to the pregnancy symptoms. I highly recommend this location. They're office is clean and the staff, friendly. We owe our pregnancy to Acupuncture and to Kim Dela Cruz!
Sara R.
Neck and Shoulder pain
I cannot compliment Kim dela Cruz and this practice enough! I had only experienced acupuncture once over 20 years ago and I must say that Kim has changed my entire outlook for the better on this approach in healing. I was recently challenged with neck, & shoulder pain with tightness stemming from stress, exercise, and sleeping awkwardly with a new pillow. Kim is truly gifted in so many ways. Her energy exudes that of a true healer, her voice is kind and nurturing while she takes the time to educate you on the process. Lastly her touch is REMARKABLE, I never even felt the needles being inserted. I was extremely relaxed and asleep before she even exited the room!!!! I had to return to work afterwards and was able to carry the relaxation with me throughout the rest of the week. When it comes to tightness, pain, and or Woman's Health I highly suggest that you visit this practice because you will not be disappointed! It all makes sense as she is a grounded yogi that practices on and off the mat!
Dana A.
Decreased Swelling from Sprain
I went to visit Kim for acupuncture after severely spraining my right ankle. After a few questions to get to know me and the nature of my injury, her treatment provided me with substantial pain relief and an immediate decrease in swelling. She also used a ceramic heat lamp which was very soothing and relaxed me so much I fell into a deep sleep. At  the end of the appointment, she left some acupressure stickers on my ankle which helped control the swelling over the next few days. I would definitely visit her again and would recommend her to anyone experiencing musculoskeletal pain or discomfort.
Daniel M.
RN, BSN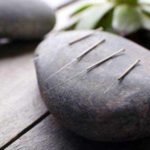 Skeptic found Acupuncture really works
I wasn't sold on acupuncture. How can you tell if it is really working?  Granted I am not the most observant person, but seriously, how can you tell?  Not sure how you'll answer this question, but here's my answer. Going to the dentist is not something I relish. Love my dentist, but going to see her, not so much. Having a irrational fear of the dentist doesn't help. Two valium an hour before my appointment usually helps, although laughing gas is occasionally necessary to get the job done.  A looming dental cleaning caused me to mentioned this phobia to Kim.  She said  having an acupuncture treatment before my appointment would be very helpful.  I figured why not and booked a session 90 minutes before the dentist. Kim targeted very specific areas for relaxation, calming, and more with the needles, I took my valium, and my husband drove me to the dentist. This was like every other dental appointment except that I started falling asleep in the car.  Once at the dentist I continued on in that sleepy state.  Everything was easy, no choking, no gagging, no worry or fear.  Actually, I barely remember the appointment at all, which is how all dental appointments should be! This experienced cemented in my mind that acupuncture really works! Many years of visits to the dentist, with valium, and I had never been THAT relaxed. NEVER.  The only difference between this appointment and so many others was the acupuncture treatment. So that is how I can tell that acupuncture really works!
Tracey O.
Kim is a life saver
Over the years due to various activities, tennis, lab work, computer work, and using a smartphone, I developed pain in my hand from my wrist through my fingers. Recently, the pain became unbearable.  I had tingling through my fingers with numbness. Over 20 years ago I developed an allergic reaction to aspirin and ibuprofen, so pain medication (NSAIDS) was not an option for me.  I didn't seek Western medicine as I was afraid of surgery and being down for weeks or months.  I saw Kim for acupuncture to treat my tingling and pain.  After 2 treatments, the tingling and pain went away.  My hand no longer has tingling feelings or numbness.  I still continue to use my laptop and smartphone without feeling pain or injury.  Kim is a life saver for my daily activities.
Eileen T.
Fulfilled my dream of being a mom!

This review is a little late. But I figured being able to say I had a healthy baby girl in July would be a great way to leave a review :) Kim was caring and genuinely invested in helping me fulfill my dream of being a mom. I was on my 3rd round of IVF and starting to lose hope.  Kim kept me positive and always did her best to work around my schedule. I am a breast cancer survivor, and was even diagnosed again right after my embryo transfer. I truly feel Kim was instrumental in ensuring my body was able to support my pregnancy and produce my beautiful daughter. I am forever grateful!
Brandy C.